Following Jesus is walk, not a sprint.
Therefore, discipleship happens one step at a time, each step being as important as the last. No matter where you are at in your walk with Jesus, we want to help you grow as a disciple and learner. Below you will find information on different ways to get connected, find community, our different Learning Environments we offer to help you grow, as well as important discipleship processes like Church Membership, Baptism, Parent-Child Dedication, Profession of faith, and more.
NEXT STEP AREAS
GET CONNECTED
---
CHURCH CENTER

Church Center is an application where you can explore, engage, and connect with the church throughout the week. This app will help you find and connect with MC's, stay up to date with important information, and do practical things like check in your children on Sundays and register for events.

Click either of the links below to get connected on Church Center with either SC Davenport or SC Moline!

Church Center - Davenport Church Center - Moline
---

VISITOR FORUM

The 2nd Sunday of every month we hold a Visitor Forum after each of our Sunday gatherings. This is an opportunity for you to get to know a few of leaders, more details about the church, and for us to get to know you and help you get better connected.
Click the button below to inquire about our next Visitor Forum at either SC Davenport (with Pastor Rob) or SC Moline (with Pastor Sam).

VISITOR FORUM (MOLINE)

VISITOR FORUM (Davenport)
JOIN US ON SUNDAY
FIND A MISSIONAL COMMUNITY
LEARNING ENVIRONMENTS
GOSPEL-CENTERED LIFE CLASS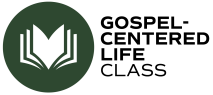 The Gospel-Centered Life Class exists to equip disciples on the fundamentals of the Gospel and its implications for all of life, and especially our life together in community and on mission. We encourage anyone who is new to Christianity, Sacred City Church, or one of our
Missional
Communities
to attend these 6 classes.

Click the button below to sign up for or inquire about the next available session.
---
PORTERBROOK QUAD CITIES

Porterbrook Quad Cities exists to develop gospel leaders in real life.

Porterbrook is broken up into Year 1 and Year 2 classes, running each year from the Fall to Spring, throughout three 10-week terms. During those terms students will study a wide range of theological content aimed to shape their head, heart, and hands for gospel leadership and ministry. Study takes place inside a Cohort group of students where they will discuss and apply the content they are learning to their real life. Additionally, four Seminar Days are held throughout the year where all students will gather to further discuss and review that terms content more widely, and hear from exceptional guest speakers.


Click the button below to sign up for or inquire about Porterbrook.
---
LEADERSHIP INSTITUTE

Leadership Institute exists to train and equip emerging Missional Community leaders how to lead a fruitful and multiplying MC. Through a wide array of topics over 12 sessions, emerging leaders will be trained in areas of spiritual & emotional maturity, crucial characteristics of leadership, and the practical ways of leading and facilitating a healthy community on mission.

If you are a part of a Missional Community, and want to grow towards Co-Leadership of a new MC in the future, this learning environment is for you!

Click the button below to sign up for or inquire about Leadership Institute.
DISCIPLESHIP PROCESSES
CHURCH MEMBERSHIP

At Sacred City, Church Membership is not so much a formal system as it is a living relationship. Unlike a gym membership that you can start and stop any time, church membership is committing to participate, function, and minister within a particular place within the body of Christ (the church). It's saying, "This is my place, these are my people."
Twice per year (typically in the Spring and Fall), we offer our Membership Process. Our church membership process includes three class sessions, an online process, and a personal interview with one of our Elders - all to help better understand Sacred City as a whole, as well as the vision and function of church membership, and your place in that vision here at Sacred City.

Membership Class discussions, led by our Elder Team, include:
The Gospel Message & An Introduction to Church Membership
The Marks of the Church & Identities and Rhythms
Church Leadership & Biblical Giving

If becoming a member of Sacred City is the next step for you, click the button below to contact SC Davenport or SC Moline.
START THE DAVENPORT MEMBER PROCESS
---
BAPTISM - DEDICATION - PROFESSION
At Sacred City, we make regular rhythms of recognizing and celebrating the work of God in our lives. Every 6-8 weeks throughout the year we set aside special time in our gatherings to celebrate:

- The Sacrament of Baptism for new believers and the babies or children of of believers (You can read more about our stance on The Sacraments here).

- Parent-Child Dedication

- The public Profession of Faith for children who were baptized as infants and have come to faith.

If any one of these three steps is the next one for you or someone in your family, please contact SC Davenport or SC Moline at the link below to get the process started!

START YOUR PROCESS TODAY (DAVENPORT)